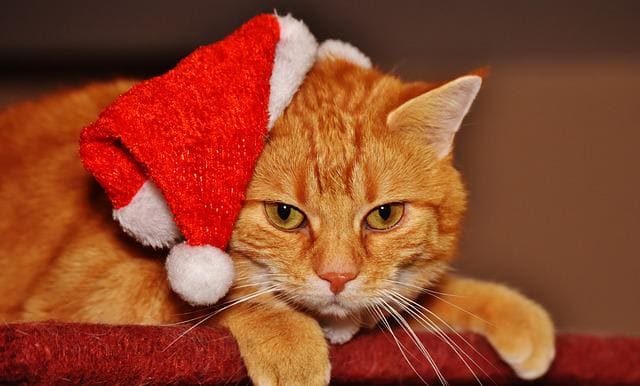 Merry Christmas and Merry Catsmas! If you love Christmas, have a new cat, or are just looking for some fun, unique and cute Christmas cat names for the season, you're in the right place. The Christmas season is a magical time and a time for family, and our kittens are such a special part of our family. In the spirit of the season, some people like to select Christmas themed cat names for their festive felines. And why not? For many people, the Christmas and holiday season represents such a special or spiritual time of the year full of warm and happy memories. So Christmas kitten names are uniquely suited to this type of person's little kitty.
Wile there are other collections of Christmas kitty names, we noticed that so many had names that had nothing to do with Christmas, so we carefully put together this collection of the best unisex, male and female Christmas cat names just for you and your pet. Enjoy, celebrate and get into the spirit of the season all year round by finding the best Christmas cat names here.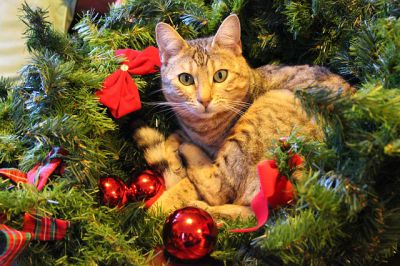 Aaron
Angel
Balthasar
Bell
Bella
Bethlehem
Bless
Blessing
Blitzen
Blizzard
Boots
Candy
Candy cane
Candy cat
Carol
Catty holiday
Charity
Cheers
Cherub
Cherubim
Chestnut
Chocolate
Christian
Cider
Claus
Cocoa
Comet
Cookie
Cranberries
Crystal
Cupid
Dancer
Dasher
December
Donner
Dove
Eggnog
Elfy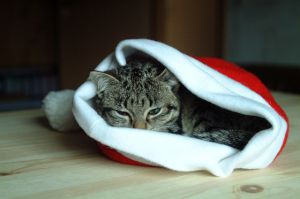 Eve
Evergreen
Faith
Faithful
Feliz Navidad
Figgy pudding
Frankincense
Frosty
Fruitcake
Fudge
Gabriel
Gaspar
Gingerbread
Glitters
Gloria
Glory
Grace
Grinch
Hammy
Hammy
Happy
Holly
Holly berry
Holy
Honor
Hope
Hot cocoa
Icicles
Icy
Jack frost
Jerusalem
Jingle bells
Jolly
Joseph
Joy
King
Kris kringle
Magic
Magical
Malachi
Marshmallow
Mary
Max
Melchior
Merry
Miracles
Mistletoe
Mitten
Mittens
Mr. Claus/Claws
Mrs. Claus/Claws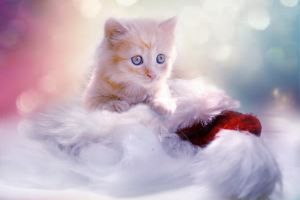 Nazareth
Noel
Nutcracker
Nutmeg
Olive – the other reindeer
Peace
Pecan
Peppermint
Poinsettia
Prance
Praline
Prince of peace
Pumpkin
Red
Rejoice
Rudolf
Santa
Santa Claus/Claws
Santa Paws
Santa's little helper
Savior
Scrooge
Shepherd
Shortbread
Silver bells
Sleigh bells
Snow
Snowball
Snowflake
Sparkles
Sparkles
Spice
St. Nicholas
St. Nick
Star
Starlight
Sugarplum
Teddy bear
Tinsel
Tiny Tim
Turtle doves
Twinkle
Vixen
Winter
Yule
If you liked these Christmas cat names, please share them. Spread the spirit of the season!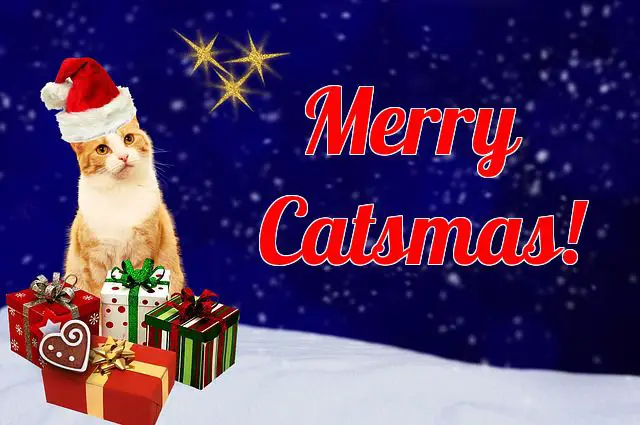 We hope you enjoyed this collection of Christmas cat names and that you have found the perfect one for your little fuzzy Santa! Cats are such wonderful additions to our family and Christmas is one of the most festive and celebratory times of the year, a time to get together with family and loved ones and give, express gratitude and relax. Whether you adopted your kitten at Christmas time or she/he is the star of a Christmas play or you just enjoy Christmas pet names for cats, we truly hope that this collection of Christmas themed cat names helped make this season a more special, exciting and magical one for you and your cute little Christmas kitty. Merry Christmas and happy holidays!
Bonus! Not sure what to write in a Christmas card or messages? Check out this great collection of Christmas Greetings.