Merry Christmas and Merry Catsmas! If you love Christmas, have a new cat, or are just looking for some fun, unique and cute Christmas cat names for the season, you're in the right place. The Christmas season is a magical time and a time for family, and our kittens are such a special part of our family. In the spirit of the season, some people like to select Christmas themed cat names for their festive felines. We have put together a collection of the best unisex, male and female Christmas cat names just for you and your pet. Enjoy, celebrate and get into the spirit of the season all year round by finding the best Christmas cat names here.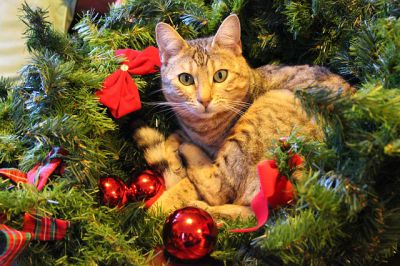 If you liked these Christmas cat names, please share them. Spread the spirit of the season!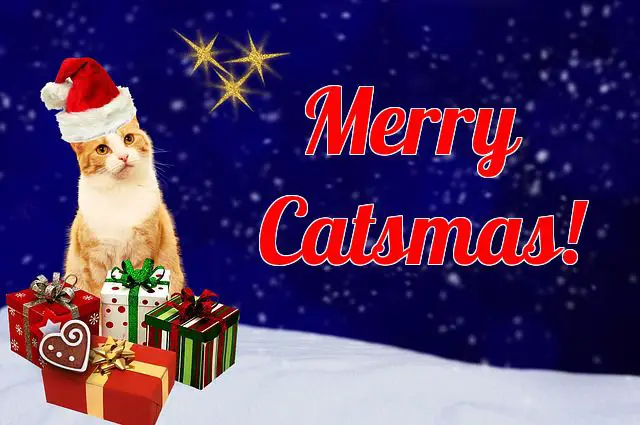 We hope you enjoyed this collection of Christmas cat names and that you have found the perfect one for your little fuzzy Santa! Cats are such wonderful additions to our family and Christmas is one of the most festive and celebratory times of the year, a time to get together with family and loved ones and give, express gratitude and relax. Whether you adopted your kitten at Christmas time or she/he is the star of a Christmas play, we truly hope that this collection of Christmas themed cat names helped make this season a more special, exciting and magical one for you and your cute little Christmas kitty. Merry Christmas and happy holidays!
Bonus! Not sure what to write in a Christmas card or messages? Check out this great collection of Christmas Greetings.